Double Glazing Windows in Birmingham
Are you looking for a way to improve your home's energy efficiency?
Double-glazing windows
are a great way to do just that. Here at Eaton Home Improvement, we offer a wide variety of double-glazing windows to choose from. We also provide a free quote service so you can get an idea of how much it will cost to improve your home's energy efficiency. 
We are a top-quality provider of
double-glazing windows in Birmingham
. Our windows are made to the highest standards and are available in a variety of styles to suit your home. 
Double glazing is a good replacement for traditional single-glazed windows. This can be a cost-effective option if you are looking to renovate your home. It can also be a good option if you are replacing the old windows in your home. Double-glazing windows can be part of your home improvement plans if you are looking to increase the value of your house.
Why Choose Our Double Glazing Windows in Birmingham?
Whether you want to make a new visual statement, improve your comfort, upgrade your security, or all of the above, we have something for you. Choose your basic options from the colours and types of windows below, and finally the handle finish/colours that best suits your Eaton Home Excellence Window.
Durability and Performance
Our Eaton Home Excellence Window system offers the best durability, meaning long-term savings on maintenance. As well as meeting the highest Energy Saving standards, our double glazing window systems have been tested in accordance with and meet the highest requirements of BS7412 for the standard of a manufactured window
Weather Performance
Our windows and doors are independently tested, they achieve the highest BSI ratings for wind, water and air, protecting your home from the elements.
15-year guarantee
Longer than many of our competitors
A-Grade
The highest possible standard for thermal efficiency, meaning lower heating bills and a cosier home due to maximised heat retention.
Innovation
Our Eaton Home Excellence Windows are designed with attention to every aspect; colour fastness, drainage, energy efficiency, and all-weather resistance are some of these considerations.
Security
Our 8-point sash security system adds an extra layer of security by acting as multipoint locking systems, making your home even safer. We also integrate anti-jemmy devices. Our windows and doors are tested to the highest security standard giving you an added level of security to your home and family.
Design
We can tailor your windows to make your intelligent designs a reality. Colours, finish, style are just some of areas we specialise in
Quality
Our installations are FENSA inspected and approved, meaning that we comply with and surpass government standards for building regulations.
What Choices of Double Glazing Window Can You Receive?
Our portfolio contains many types of windows to complement your home. You can read below a description for each window type, and then further for an explanation of the technical features.
Double glazing styles
There are numerous styles of double glazing. The most common types are:
Casement Windows – A popular and versatile choice
Casement windows are one of the most popular types of double-glazed windows, with a large number of people opting for this style. They have hinges on either side, allowing them to open outward. This makes them great for ventilation as well as letting in natural light and fresh air.
A casement window is a great option for any room in your home. They're ideal for bedrooms, kitchens, and bathrooms because they provide excellent ventilation and light.
Eaton Home Improvements offers a wide range of casement windows in Birmingham, including ones with double glazing. They come in standard and insulated varieties and are made in order to ensure a perfect fit in your home.
With so much choice, you can be sure that your new windows will embellish and complete your desired look to your home.
Tilt and Turn Double Glazing Windows – Contemporary, versatile style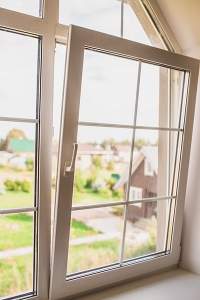 Tilt-and-turn double glazing is when the window can be opened from the top, but it is fixed at the bottom. This makes it easier for you to get in and out of your home without worrying about any broken glass!
The tilt-and-turn window is perfect if you have children or pets in your home. You can keep them safe while still having access to fresh air. Tilt and turn windows are also great for airing out rooms that tend to get stuffy, such as kitchens and bathrooms!
Sliding Sash Windows – Traditional and elegant. Period style at its very best
This choice combines elegance with the benefits of uPVC including colourfastness and strength.  Designed to replicate traditional timber box sash windows, the Eaton Excellence window system will provide you with a traditional looking sash window combined with all the benefits of UPVC. Additionally, the windows will not rot, warp or require repainting, meaning cheaper maintenance and replacement costs. This is suitable for replacing existing timber sliders in period buildings, and adding character to any development. Superbly engineered and of exceptional quality, sash windows manufactured from the Eaton Excellence system will add real value and style to your home without sacrificing performance. Our range of Classic-style hardware, fittings and optional decorative horns replicate the traditional timber sash window to create a stunning finish.  Eaton Home's further attention to detail in the form of a deep bottom rail and optional Georgian bars adds to a simply superior UPVC sash window.
Vertical Sliding
Vertical Sliding Double-glazed windows are another popular option. Because they can be opened inwards and outwards, they are ideal for tight spaces. They have a bottom rail that slides up and down on a track, allowing you to control how much ventilation you want. Vertical sliding windows are also great for conserving heat because they're perfect for directing airflow.
Vertical sliding windows are available in single or double glazing and with a variety of frame finishes. You can choose between wood and aluminium, depending on your needs. If you like to keep the outside world at bay, you might want to consider frosted glass. It's ideal for bathrooms and kitchens because it allows light through but prevents people from seeing inside your home.
Georgian Bar
If you want to add some style to your home, then you should consider incorporating Georgian bar doors into your design. They're a great way to enhance the appearance of any room in your house, especially if you're going for an old-fashioned look.
Bay and Bow Windows – Classic and elegant – Create a wonderful sense of space and light for your home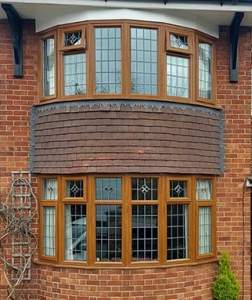 Bay Windows retain the traditional look of your home whilst creating the illusion of space and depth by allowing more light into your home without the need for additional building work. Bay and bow windows offer an elegant and attractive external feature to your home. They are created using casement windows which are connected using a strong, structural bay pole assembly or corner posts (for square bay windows) and as with all Eaton Home products are available in a range of finishes and colours.
French Windows
Elegant, stylish and secure whilst maximising ventilation. French windows are designed in the style of French doors. With two outward openings and the facility to open either one side or both sides simultaneously, French windows maximise ventilation whilst serving as an emergency escape exit
Flush windows – Stylish. Secure. Sustainable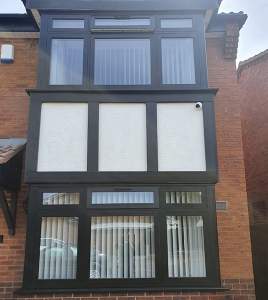 When it comes to design features and sophisticated styling, the Eaton flush fit window is in a class of its own. The windows have been specifically designed so that the opening sash of your window sits flush (flat) with the outer frame, giving a unique sleek and seamless appearance.  The Eaton flush offers the same A rated energy efficiency, exceptional noise reduction, virtually maintenance free and enhanced PAS24 security accreditations and characteristics as per all of our Eaton Excellence Range of windows. Independently tested, remember all of our windows achieve the highest BSI ratings for wind, water and air protecting your home from elements.