ORANGERY RENAISSANCE GRANDEUR…..
THE EATON TRADITIONAL, CONTEMPORARY AND BESPOKE
Add a pit of pizazz to your home with a stylish, suave orangery. The orangery is the ultimate form of home extension, and today's Eaton Home Orangery system is sure to bring to actualise your home improvement aspirations.
Luxurious Alternative
Our Eaton orangeries are a luxurious alternative to a glazed extension.
Stunning Detail
With stunning detailed architectural detailing, and light, airy interiors, an orangery is the perfect dream option to your home.
Difference
The difference between an orangery and a conservatory in simple terms is that an orangery is a building with a glazed lantern which does not cover the whole of the roof it sits on, and is installed on a flat roof.
Multi Purpose
Whether you want your orangery to be used as a lounge, stylish kitchen-diner, home office or playroom, the possibilities are endless and whatever its purpose, your new orangery will be a light and airy space.
Customisation
Tailor your orangery to your individual needs with our range of both traditional and contemporary windows and doors.
Maximum Sunlight
From our patio and French doors to bi-folding doors, all are designed to ensure your orangery maximises light and space, providing a seamless extension between your home and garden, bringing the outside in.
Quality
Quality, functionality, security, beauty, and durability are just some things to expect from our orangeries.
Colour Variations
You can also consider one of our many colour options to create that individual look or add vertical sliders for a more traditional look and feel.
An orangery is a brick structure that has large windows and a flat roof with a glass lantern. For centuries it has been seen as the ultimate conservatory structure. Today's orangery lives up to its legacy. Celebrating the scale of larger spaces, the ornate roofing detail in the orangery is a triumph.
There are broadly three types of orangeries:
Traditional Orangeries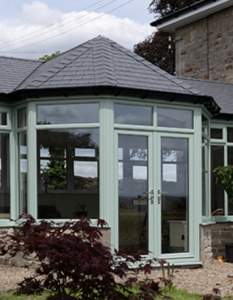 Include more brick than the standard conservatory to offer an extension like feeling. Our glass roof design options for orangeries would allow more natural light to your new living space in turn rejuvenating your home. The versatility of these orangeries make them the new central hub of your home, providing a wonderful airy feel in the summer, and cosy, comfortable retreat in the winter.
Contemporary Orangeries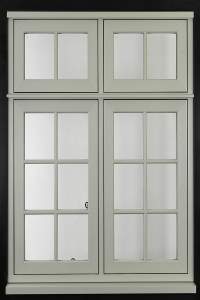 Have an appealing modern structure with more brickwork than traditional orangeries with both solid walls and a cornice-style roof. Bricks can be selected that perfectly match your existing property to create a seamless modern home extension. Eaton Home Improvements are proud to have an extensive frame colour palette for you to choose from whilst offering minimal frame maintenance. Our designers will talk you through the differences between contemporary and traditional style orangeries to see what suits your needs and home best.
Bespoke Orangery Design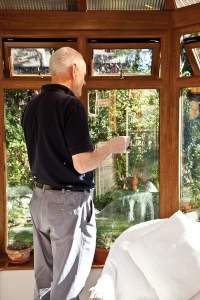 An orangery is probably one of the biggest home improvements you could make, which creates an impact whilst adding elegance to your home. If done properly, they are guaranteed to add value to your property whilst providing year-round pleasure and enjoyment. We make our orangeries bespoke, meaning you can choose whatever functions and style you desire. We want to make your aspirations a reality, to build you a space that will stand the test of time, and be the hub of your home. We understand how important it is to have your home looking exactly how you want it, so our high-quality materials ensure that your orangery will continue to look its best for years to come.